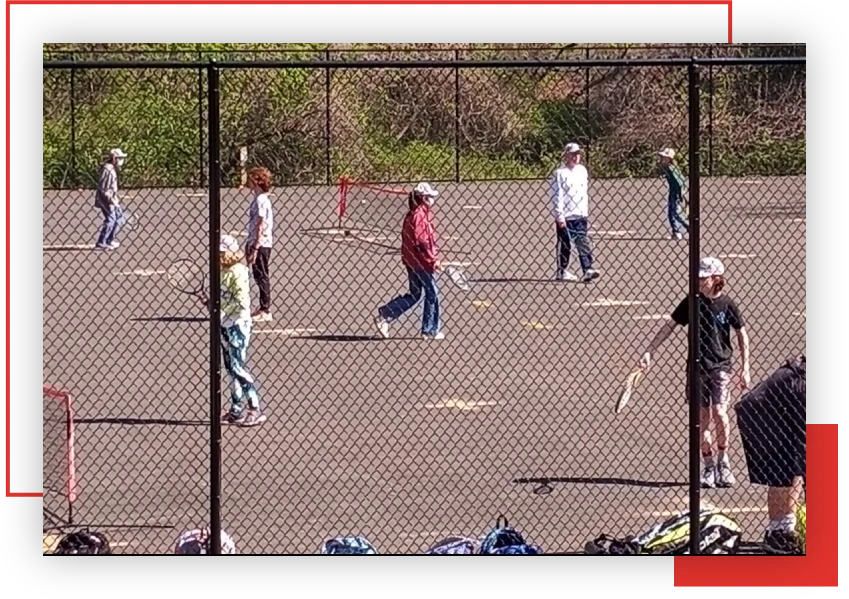 Tennis Programs for Children
How We Reconnected With Underserved Youth in Montgomery County in 2022:
15 After-School Programs
ACES-MCTEF Partnership at the Aspen Hill Club
Big Brothers/Big Sisters Alliance
I enjoy teaching with MCTEF because we have an opportunity to expose the kids to a sport they may think is only for those of a certain class or financial profile. We are given the opportunity to impact a life in a positive way. Positive exposure can only broaden their horizons, ergo, make a better, productive human.
One of the most touching experiences I had as an MCTEF instructor was one of the students at a pizza party hugged me (unexpectedly) and said, "Thanks for not giving up on me and seeing me. You kept telling me not to give up, kept showing me that tennis is about problem solving, I can solve problems but I just have to have the confidence that I can". THAT is why I keep coming back.
Faye, MCTEF Instructor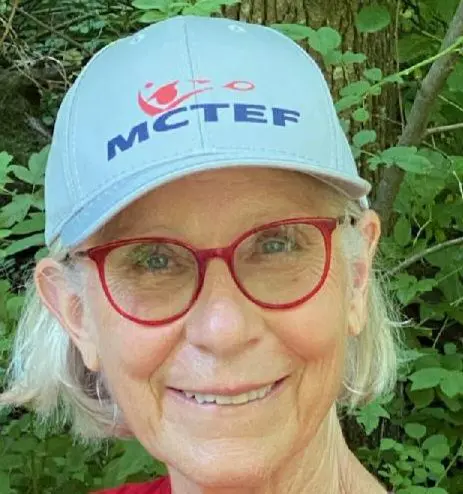 Hello,
I am DeAtley Barish, the Executive Director of the Montgomery County Tennis and Education Foundation (MCTEF). Established in 2006, MCTEF is a 501(c)3 nonprofit organization
It has been both challenging and exciting taking on this role, helping the underserved youth of Montgomery County learn and enjoy the lifelong benefits of tennis. For me, the motivation is a strong desire to work with our youth in this capacity, and draws from my own love of tennis.
At the start of 2022, following the COVID-19 shutdown, I was tasked with resurrecting MCTEF's After School Tennis and Mentoring Program for underserved middle school students in Montgomery County. During the shutdown, many children suffered from rampant anxiety, depression, and isolation. With young people in underserved communities throughout Montgomery County at greater risk.
Tennis, exercise, and mentoring can be critical components in helping these youths regain self-esteem and fulfill their potential. MCTEF works with the underserved youth of Montgomery County to help them fulfill their potential.
In 2022 MCTEF provided free tennis classes in 15 Montgomery County middle schools, reaching over 425 students. At each school, instructors and mentors worked with middle school youth teaching tennis and critical life skills. At the end of each session, participants received a new racket and tennis balls, so they could continue their tennis throughout the year.
In conjunction with Fred's Aces, another 501(c)3 nonprofit corporation that helps underserved youth in Montgomery County, we are offering scholarships to participants in our clinics who want to attend a week-long summer tennis clinic at the Aspen Hill Tennis Club in Silver Spring, Maryland.
We are also partnering with the Big Brothers/Big Sisters giving free tennis lessons to volunteers and their assigned Little Brothers/Sisters.
As you know, all this costs money. Our spring session for the middle school youth cost roughly $30,000, and we are just totaling the cost of the fall session which included one more school than the spring session, and more students in almost all schools.  We are solely dependent on community contributions.
Please consider donating to MCTEF:
1. A monthly contribution through the MCTEF Website
2. A one-time contribution of:
Thank you so much for your consideration.
Sincerely,
DeAtley Barish
Executive Director MCTEF
The Aspen Hill Club to date has facilitated over 60 ACES scholarships to Maryland area students to participate in Aspen Hill Club's Junior Tennis Program. The Aspen Hill Club is a private, multi-sport facility, encompassing adult and junior tennis programs, fitness, aquatics, basketball, racquetball, group exercise, personal training, massage, a Café, and an outstanding child-minding program. The Club is located at 14501 Homecrest Road, Silver Spring, MD 20906. More information is available by phone at 301-598-5200 or on the Club's website: www.aspenhillclub.com.
The Montgomery County Tennis and Education Foundation (MCTEF) is a 501 (c) 3 non-profit organization founded in 2006 to provide healthy, recreational, and educational opportunities to youth in Montgomery County Public Schools. Through after-school programs, MCTEF teaches honest competition, sportsmanship, self-discipline, non-violent conflict resolution skills, and self-esteem. MCTEF is the charitable, non-profit arm of the Montgomery County Tennis Association (MCTA), a community tennis association affiliated with the United States Tennis Association (USTA).

The Fred Sommer ACES Tennis Scholarship, Inc. is a 501(c) (3) non-profit organization, established in June 2014, providing year-round needs-based tennis scholarships for children so that they may benefit from the social, emotional, and physical growth that accompanies sports participation.
Fred's ACES Testimonials:
"Tennis is a big part of Andrew's well-being. Tennis is an activity that really adds some happiness to his life. We are very pleased with the coaches as well. One of them noticed that Andrew needed a new racket, and another one offered to choose it for Andrew in the store. Alex is prompt and sharp in solving problems and sending information. What a team! Andrew feels loved and supported. This is a treasure beyond the money...
Thank you from all my heart."
Mother of Andrew C., ACES Scholarship Recipient
"…What I love about tennis is the strategy that it takes and the need to analyze your opponent. Figuring things out on the fly is key in tennis." "Fred's ACES was a dream come true for me, it fundamentally changed my life" …At Aspen Hill and through Fred's Aces, I learned that there are good people out there that want to help. I am forever inspired."
Eric H., ACES Scholarship Recipient
Media Waiver Form:
Required Camp Registration Forms:
Special Notes:
If the camper has an allergy and requires an EpiPen or needs an inhaler, please complete the Medical Admin form.
Lunch forms are optional – students can use a coupon code that will be provided at registration.